Simplify your company and your business.
It is an end-to-end governance solution.

A NEW SOLUTION FOR YOUR BUSINESS, A NEW WAY TO MANAGE AND COMMUNICATE WITH YOUR COMPANY
---
---

MAKE BETTER DECISIONS AND INVESTMENTS


FULL VISIBILITY ON COSTS, BENEFITS AND MARGINS
You can manage the complete lifecycle of Sell-Deliver process in real-time.
Our Professional Services Automation pre-built content enables a professional services organization to manage resources, client engagements (projects, contracts, and other work), finances and maintenance services in one consolidated solution, allowing them to profitably deliver high-quality services.
ALIGN IT SERVICE AND STRATEGIC INVESTMENT


RUN IT LIKE A BUSINESS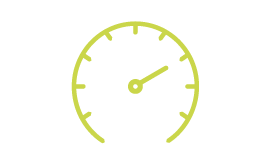 IT Governance is the solution for Governance of any organization.
Manage all demand, rationalize the portfolio and overall IT spend and increase the strategic value of IT to realize goals while creating better alignment with the business. IT Governance solution offers end-to-end IT governance capabilities so IT can be managed as a business.
IMPROVE VISIBILITY INTO PROJECTS


TEAMWORK IS THE DRIVE FOR SUCCESS
Our PFM solution enables an organization to implement a structured approach to managing project portfolios.
Pre-built best-practices including project management methodologies, projects controls, financial management, resource management, scoring models for analyzing project opportunities and alignment with business goals and priorities. The PFM solution centralizes project portfolio data for analysis and reporting and automates the capture of project data to minimize errors.