Our PFM solution enables an organization to implement a structured approach to managing project portfolios.
Pre-built best-practices including project management methodologies, projects controls, financial management, resource management, scoring models for analyzing project opportunities and alignment with business goals and priorities.

How does it work?
The PFM solution centralizes project portfolio data for analysis and reporting and automates the capture of project data to minimize errors. Includes processes on PPM, APM with the focus on Application Portfolio and Project Portfolio and their execution.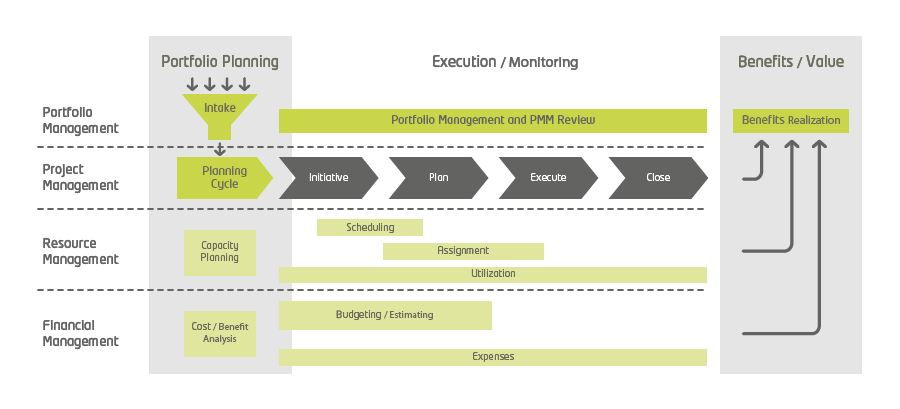 Lack of strategic alignment.
Without a well-defined project intake process, there is no way for the business to effectively prioritize new investments with business priorities.
Project overload.
If there are too few resources available to meet project demand, an organization will likely be overloaded without a way to make smart tradeoffs.
---
Lack of visibility.
Disparate project plans, issue lists, risk logs, status updates and project documents make it time consuming and difficult to get visibility into a project portfolio.
Resource bottlenecks.
An immature resource management process can lead to resource contention, underutilized resources and late project delivery.
What's New?
Sharpen your skills or learn something new about Governance and business solutions.