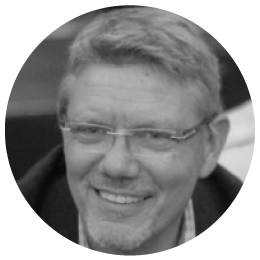 Written by
Steve Beaumont
---
For decades technology has played a crucial role in improving both the efficiency and effectiveness of processes through automation. Now, as the rate of technological change increase it is becoming more pervasive in all industry sectors.
---
The result is "Digital Business" and the exponential increase in the pace of technology-enabled products and services that impact us in most areas of our lives. As you embark on your digital business transformation have you considered the importance of portfolio management.

Gartner defines "Digital Business" as the creation of new business designs by blurring the digital and physical worlds. It is resulting in an unprecedented convergence of people, business and things that disrupts existing business models – even for those who were born in the internet and e-business eras.
---
We are all seeking the shift to becoming a truly digital business and delivering enhanced customer experiences that drive sustainable competitive advantage. Whilst a digital business transformation requires technology, we are realising that it must not be seen as an "IT Program". Organisations that have delivered a successful transformations start with a digital vision, a culture of innovation, a willingness to embrace change, and an acceptance of new business models that provide a platform for their digital business. Organisations must increasingly operate within an ecosystem, with both partners and customers, creating new opportunities for collaboration and co-operation that deliver increased value for all.
Organisations need to enhance their digital customer experience while also driving agility and efficiency through digital operational excellence. For most businesses, the journey toward a being a truly digital business demands a significant transformation over a number of key dimensions including culture, developing a digitally savvy organisation, creating an innovative technology strategy, and establishing insights into customer-centric data and metrics.

Digital businesses must be built to achieve sustainable competitive advantage. They will need to be both agile and responsive whilst remaining resilient. As the fate of the 21st century enterprise becomes inextricably intertwined with technology, the focus of IT organisation must be expanded beyond driving operational excellence. It must take on a new role in supporting executives in defining and enabling strategy goals through innovation and business agility.

Organisations must have an adaptive process to analyse and make shifts in their change initiative portfolio while ensuring resources, both people and funding, is available to meet strategic objectives – and the right portfolio management software is the secret ingredient in achieving this. Companies need efficient portfolio management practices over transformational programs and projects – at the heart of IT, product development, and at the enterprise level.
What is Portfolio Management?
Portfolio is a collection of projects, programs, subportfolios, and operations managed as a group to achieve strategic objectives. All these items may not necessarily be interdependent or directly related. You need to think that an organization has different investments, products or services, but has a global strategy to maximizing the ROI.
Business transformation and the creation of new technology enabled products and services can only be achieved through these change initiatives where the investment decisions have been made intelligently, resources are assigned optimally, and portfolio performance is monitored continuously to identify new opportunities, as well as killing failing initiatives early, to pave the way to successful business outcomes and enhanced customer experiences. An integrated business management platform such as InovaPrime's Governance.Business can provide the portfolio management; product/project management; service management and governance capabilities that support transformation initiatives across the enterprise.

What are your thoughts about your own digital business transformation? Do you have the level of insight and control over transformation initiatives that give you the visibility and agility you need? Share your thoughts by sending an email (steve.beaumont@inovaprime.com) or a message on LinkedIn.