Easy to use,
Clear to understand,
Quick to start.
Governance.Business Start&Go, a complete solution with processes for strategic management, sales management, portfolio management, project management, service management, resources and finance. Additionally, the solution offers multiple functionalities for collaboration, management and decision making.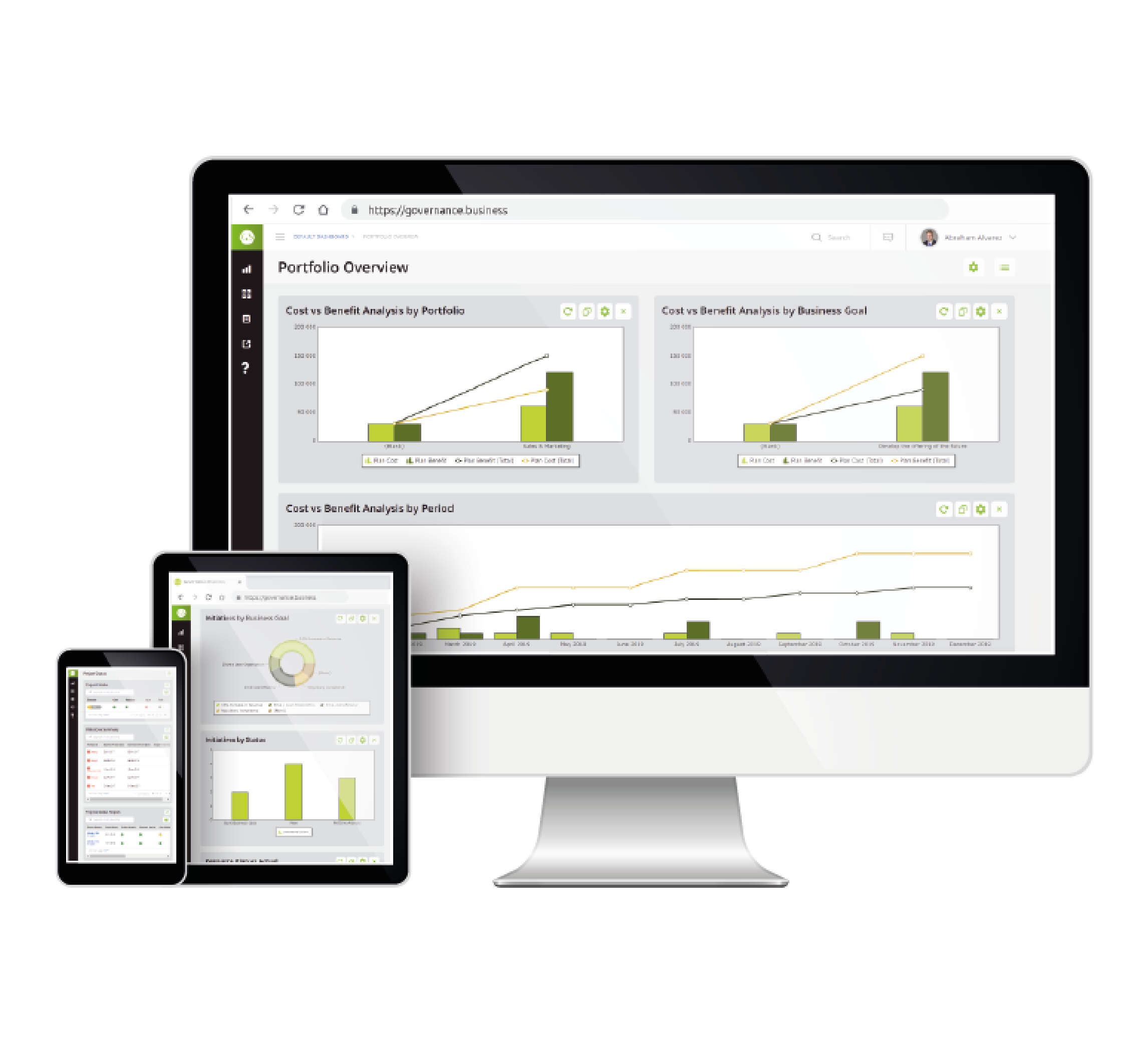 Easy to use, clear to understand, quick to start
Use all the features, the configured processes and reports, with the given authorized roles. Get immediate access to our latest features with automatic upgrades. No servers, no storage, no maintenance – we host your instance for you.
---
What is included?
Pre-tailored solution processes for:
Professional Services Automation
IT Governance
Portfolio Management
Service Management
Access to all solution functionalities, including:
Document Management
Financial Management
Resource Management
Service Catalog
Knowledge Management
Program & Project Management
Task & Time Management
Reports & Dashboards, with exports to different formats
Collaboration
Multi-currency and multi-region support
Usage
Storage 1GB/User
Brand Customization
Support
Support Service
Disaster Recovery
Automatic Updates
Learn more about prices, payment and conditions.