An up-to-date
look at market
and business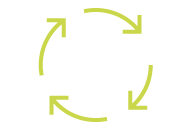 Sales Management (CRM) solution provides the organization with visibility and control over sales activities from planning to execution.
Combined with the financial management, project and service management capabilities, it provides end-to-end management capabilities, from sales to service delivery.

Key Capabilities
The Sales Management module includes account planning and management, contact management, lead and opportunity management.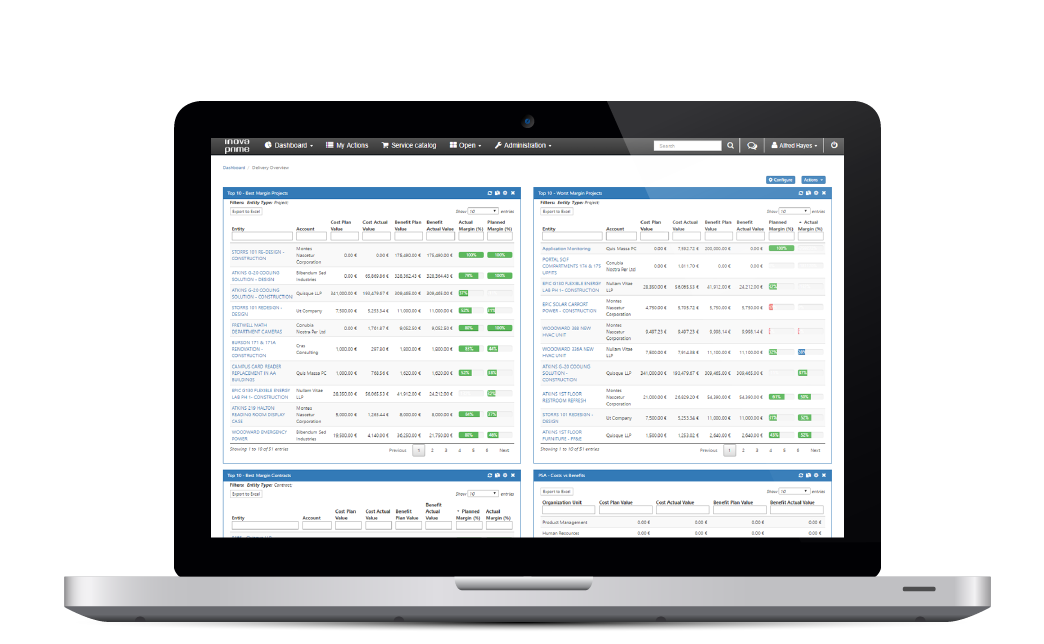 Take all control of your business.
Understand the different stages of your pipeline, improve benefits and tackle issues.
Make better decisions and improve business goals with real-time data.
Manage your sales cycle from lead generation, to opportunity management, to delivery.
Get visibility and control of the whole pipeline across the organization and segmented by different views (region, unit, business line, etc.).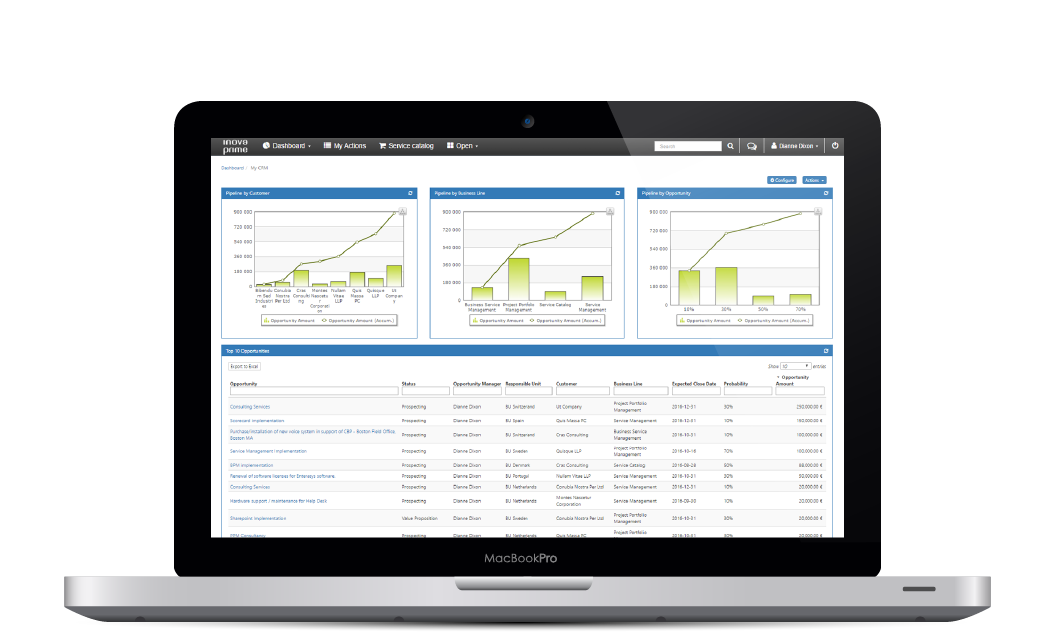 Improve productivity and efficiency.
Sales Management module is a full-fledged CRM module which combines information and automates the data gathering process to enable real-time communication within the business.
This module helps you understand which resources are needed for delivery and when.
Stay up to date with your prospects, manage your accounts and contacts.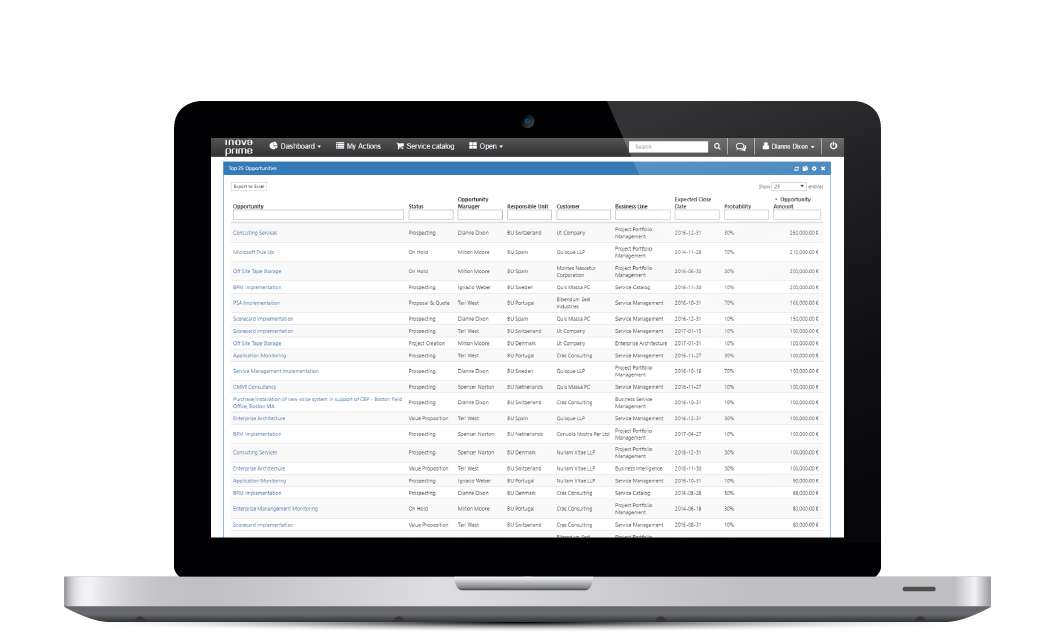 Convert data into opportunities.
Through data combination between financial, sales, project, and service management this module provides a powerful end to end analysis environment for sales teams to identify trends and opportunities.
Track your opportunities, cost of sales, delivery costs vs benefits and resources needed to deliver.
Understand the different stages of your pipeline, their probability and benefits.
What's New?
Sharpen your skills or learn something new about Governance and business solutions.