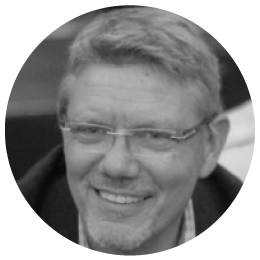 Written by
Steve Beaumont
---
Many businesses struggle to manage the relationship between the sales function and services delivery organisation, especially an embedded services delivery organisation. Adding the introduction of a customer success function into the mix is likely to complicate this relationship even more if you are not careful…

I have recently seen a SaaS business with an approach that saw the services statements of work (SoW) written by pre-sales personnel with little or no involvement from the services team. Clearly this is a risky strategy which is likely to result in a poorly scoped SoW and the services consultants starting the project with little or no understanding of what the customer's expectations really are, and every chance that the real services effort required has been under sold. Having a 'We will solve that problem if we close it' approach is a recipe for potential failure! Sales to services handovers are often rushed meetings or calls, if they happen at all, and it is no wonder that customers get frustrated with having to cover off again a lot of topics that they have already addressed during the sales process.

When I have managed consulting services operations in the past I have always been keen to ensure I am involved in the sales process early, and that I scope and deliver the SoW so I can feel more confident that activities needed, and both the required business outcomes, and services margins, are achieved.

Part of the problem in many businesses is the different performance targets and incentives sales and services are given, and we all know that incentives drive behaviours, and another element is the lack of integration between the CRM system and the toolsets used by the services organisation. Resource managers will struggle to optimize the use of talent if they lack visibility into the demand for services resources, the skills required to deliver the projects, and the available capacity of the right people. Executives will not be able to make strategic decisions and take action to adjust the business plan if they cannot see changes in services demand, profitability by customer and project, or accurately forecast revenue. Perhaps most importantly Sales people lose visibility over what is happening during project delivery and any potential opportunities to upsell or cross sell to the customer.

Ask yourself a few questions about how you operate today:
How long does it take your organisation to deploy your consultants and start a project once that contract has been signed? - potential days revenue that you can never recover.
Do you have a customer centric view of all deals in the pipeline, in flight projects and a customers' project history including margins achieved?
Can you soft book essential resources easily once a potential project reaches a certain probability of being closed, to avoid the possibility of them getting assigned to another project?
Can your talented resources see what work is upcoming and put themselves forward to grow their knowledge and experience, and reduce the likelihood of them leaving?
I would recommend that any services organisation of 20 consultants or over should consider moving from the world of spreadsheets and start adopting a professional services automation (PSA) solution to increase their operational efficiency and give them a platform for growth. Evidence shows that services organisations that do can this achieve a 4% increase in billable utilization and an 8% increase in project margins (SPI Research, February 2019). A PSA system that easily integrates to a CRM, or even better one that incorporates CRM functionality, is likely to deliver even more benefits, such as improved quarterly revenue backlogs, and also helps them to address the points above.

If you have any question or if you would like to discuss the topic, contact me by email (steve.beaumont@inovaprime.com) or LinkedIn.