A dedicated team to lead your business to faster growth.
Governance.Business offers a deep and wide range of services designed to help you succeed and take the most out of our products.


Our team includes an experienced array of consultants, with over 10 years' experience delivering governance solutions throughout the world. Together, we offer a personalized advisory approach in every engagement — from implementation to production, from ongoing support to system upgrades we are a team you can trust on.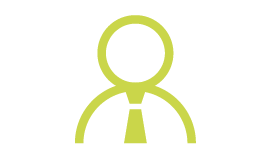 Professional Services


A specialized team you can trust on
Our expert consultants can assist you with a wide range of consulting services such as analysis, implementation, deployment, training, reporting, customization, and project management. You can contact us today, and will find service solutions to cover your specific needs.
Our Professional Services are designed to deliver results and ensure rapid deployment. Our consultants will collaborate with you throughout the implementation process and beyond, to make sure you are completely satisfied with our solution.
Providing the Best Practices
Our team does more than just get you up and running. We focus on improving your business and technical performance. Our consultants spend time understanding your business requirements, goals, and strategy. Then we will use real-world best practices and industry knowledge to tailor processes or solutions to meet your needs and maturity roadmap.
Dedicated Advisors
In addition to the expert consultants that will work with you during the deployment phase, you will be assigned a Customer Relationship Manager that will be your one point of contact to answer questions or guide you to the information you need for continued success. CRMs are available to give advice and transfer knowledge to your staff, work with partners, as well as with Governance.Business. Support, professional services, and enterprise solutions team on your behalf.
Capability Assessment
A readiness and benchmarking exercise that evaluates an organization's structure, processes and results relative to best practices, and delivers a set of recommendations for improving the value and ROI from its use of Governance.Business.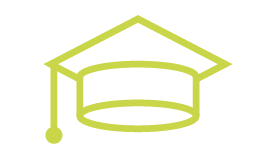 Education


Improve your team knowledge
A comprehensive range of education offerings, tailored to each customer's needs, ensures successful Governance.Business rollouts. Choose from instructor-led classes, simulations, and train-the-trainer programs — delivered in-person, remotely, or via computer-based training.
With Governance.Business, you can take advantage of our education services whenever the need arises. Adding staff? Creating a new project management office? Expanding one of Governance.Business Software's solutions to a new business area? Whatever the situation, we're here to ensure you succeed. These services are available for a full range of functionality in the solution, including:
Role-Based User Training
Our education specialists can train users on Governance.Business, covering all integral roles. We work with you before training begins to determine your audience, internal capacities, and existing training approaches. During training, we focus on the specific functions of each role and how the individual interacts with the system.
Administrative / Configuration Training
Ideal for new system administrators responsible for Governance.Business, this training enables customers to take full advantage of Governance.Business high level of configurability so they can tailor the system as business needs evolve without requiring custom code, IT resources or outside consulting services.
Custom Training
We can also develop a complete custom training for your organization, based in your maturity and needs and deliver it remotely or onsite.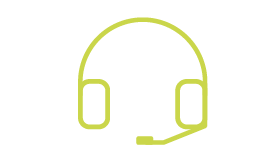 Support


24 hours a day. 7 days a week. 365 days a year.
The experience and commitment of our consultants are backed by a rock-solid support infrastructure. The result? Guaranteed customer success.
And no matter where your organization's offices are located, we're here to support you. We currently support several organizations globally and in different time zones, with great results that can be shared from our customers.

Flexible Support Options
Governance.Business is designed for outstanding ease of use. But if you do happen to run into trouble, you can count on our responsive and knowledgeable support team to quickly resolve any problem.
Dedicated team
Your support team is composed of an account manager, this individual is personally responsible for your success, and a help desk support.
Phone support
Available 24/7/365.
Self-service help desk portal: Provides 24/7/365 Web-based customer support.
Access support documentation.
Submit issues and get their real-time status anytime.
An automatic escalation protocol ensures your issue gets the required attention.
Documentation
The online documentation allows you to access all information of Governance.Business, including training materials, custom reports, and anything else related to Governance.Business.